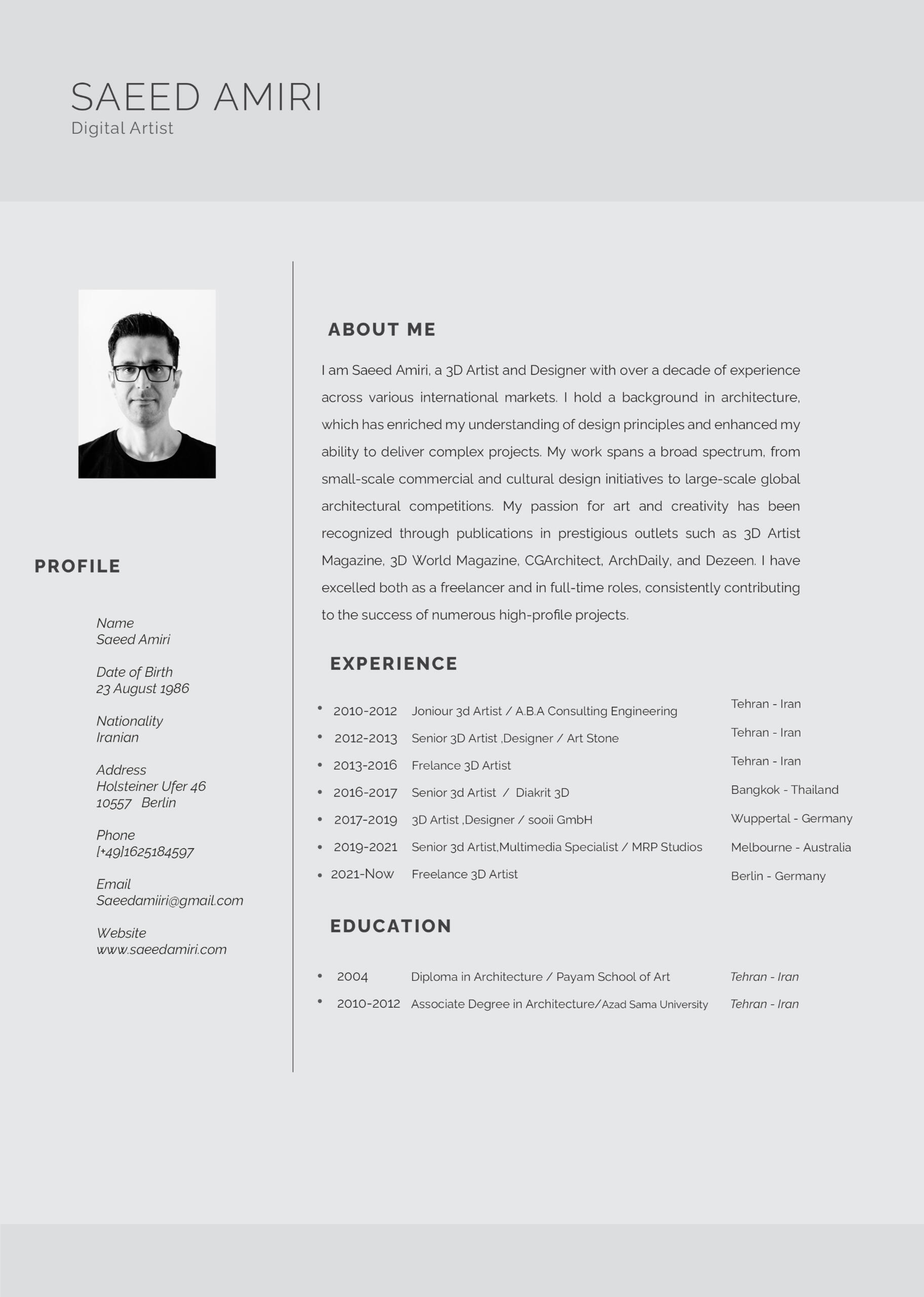 About Me
I'm Saeed Amiri who graduated in architecture. I've worked in architecture and architecture visualization for more than 7 years .I've worked with famous and talent architects in several projects as freelancer or full time fellow.I'm an experienced expert on Autodesk 3Dsmax, Chaosgroup V-ray, Pixologic Zbrush, Adobe Photoshop and I can also work with some other software and Plugins such as Marvelous Designer, Itoo Forest Pack, Rail Clone, Grow fx, etc. I really love what I do and can't imagine myself do another job.
Thank You
Your message has been successfully sent.
I appreciate you contacting me.
I'll be in touch soon.